As we have worked with thousands of business owners over the years, our team at Silver Rock Funding has learned a lot. For one there are many misconceptions about what it takes to get a business funded. Investor capital is accessible by small business owners throughout the Unite States. Silver Rock Funding can get your business funded in a matter of days.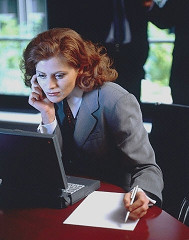 Running a business leads to many financial challenges. That even applies to the smallest of enterprises. Private investor capital is an alternative funding method. It is a way that entrepreneurs can get money from private lenders. Big banks have not always been helpful to smaller businesses. Silver Rock Funding has access to millions of dollars that can be supplied within days.
When you are an entrepreneur locating sources for business funding can be strenuous. It is not easy to settle on a lender. At Silver Rock Funding, we have partnered with a team of trusted private lenders. We ensure that these private investors will place your business in a high regard. The various funding products are tailored to fit each business owner's individual needs. Silver Rock Funding has a unique platform that ensures you will get your business funded within 72 hours.
Many entrepreneurs in the restaurant and bar space have been able to get their business funded. Customers have reported using their funds to replace ovens, renovate spaces, and to relocate. That's just part of it. Small business loans are dispersed to those in 99% of industries. There are no limits to how you can utilize your funds.
Want to know if your business can get funded? The process is easy and starts on our website. There, you can complete the application. You will be asked to provided basic information about your business and your needs. Get your business funded, with Silver Rock Funding.