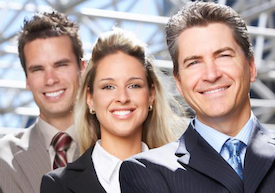 Once you are in business long enough, you are bound to need money. Even if your business is operating successfully, things come up. Whether additional funding is needed for marketing or for sudden repairs, it is imperative that you have access to working capital. Alternative lending has become a leading way for small businesses to get funding. Using a team of trusted alternative lenders, Silver Rock Funding connects entrepreneurs with small business funding.
For leaders of smaller companies, finances are unique. Larger corporations often have access to more capital for a variety of reasons. One reason is that they generate a larger income. Another is that banks favor big businesses when it comes to funding. After the economic decline of 2008, tighter federal regulations caused small business funding to decline. This has encouraged 1 in every 5 small business owners to turn to alternative lenders when they need funding. At Silver Rock, alternative lenders are able to assist entrepreneurs and in a way that has been advantageous for borrowers.
Silver Rock Funding has an efficient lending process. Our team of trusted lenders approve businesses in 99% of industries. From bar owners to insurance agencies, most businesses are eligible for funding. Additionally, credit score is not considered during the approval process. Most other lenders including big banks and credit card companies will fail to approve small business funding because of this. Moreover, approvals happen quickly. Silver Rock Funding offers one of the quickest small business funding options. Within 24 hours most small businesses know that they have been approved.
At Silver Rock Funding we receive positive feedback from entrepreneurs throughout the week. From our small business funding to our impressive customer service, owners are satisfied. If you are looking for the leading way that entrepreneurs are getting funding, apply for funding today. Millions of dollars in investor capital is available for your small business. Try Silver Rock Funding, our funding managers are here to help you through the process.