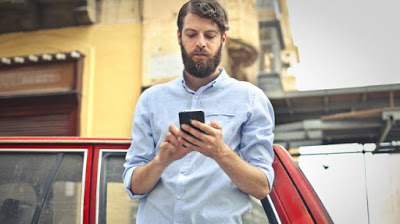 The "Internet Age" has brought us many conveniences – from being able to order something at midnight and have it delivered the next day, to speaking face-to-face with loved ones who live far away. But, one of the best things to come from the Internet Age is being able to easily telecommute. And, there's no reason small business owners can't also telecommute.
Taking a long vacation? Traveling the world? Or, do you just want to test the waters of a permanent home office? If the idea of working from home (or a hotel in Madrid) appeals to you, check out these tips for running your small business from…anywhere!
Rely on Cloud storage for all you important documents and purchase a hard drive so you have ample storage.
Learn to network online – social media will become your best friend!
Utilize Skype to communicate with employees, clients, and etc.
Create a professional and comfortable work space/office for yourself (and try not to spend your days living in pajamas.
Spend money on the proper tools – a Microsoft suite, a newer computer, a good scanner, and etc.
Working from home can really improve your life – whether you have young children or caught a case of the travel bug. Follow these tips and you're well on your way to running a successful small business from your apartment, the coast of France, or wherever! For more great advice,
check out the original article
that inspired this blog post.
Need some
extra funding
to get your "at home" small business up and running? Check out
SilverRockFunding.com
. Apply online and we can help you access the funds you need to reach your business (and personal) goals.