Emergency business funding could be approved for your establishment in 24 hours.
Operating a  small business can be tough. Unfortunately, it can be more difficult when you find yourself needing funding suddenly. The Silver Rock Funding family works with businesses in 99% of industries to match them with private investors. Using our free comprehensive application, you can get emergency business funding. Here are some of the industry-specific funding solutions  that we can match your company with:
According to one recent estimate there are nearly 10 million people working in 3 million food trucks nationwide. Restaurant Business Loans are a popular funding choice for the business owners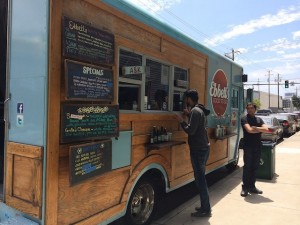 that we work with at Silver Rock Funding. Although operating a Food truck business can cut many of the overhead costs, the food truck industry has a specific set of needs when it comes to funding. Customer flow can be unpredictable.  Including regular truck maintenance, expensive kitchen equipment and food costs, underlying costs are unique. Probably one of the most imperative costs for a food truck is PR and marketing. Unlike restaurants, food trucks move around, so targeted marketing and PR, and creative social media tactics are essential to develop (and maintain) a loyal customer base.  When it comes to emergency business funding, an entrepreneur can come under a lot of stress. Most loans leave business owners guessing and uncertain. The Silver Rock Funding team matches food truck owners with private investors who could get them approved for funding in just 24 hours.
Coffee Shop Business Loan
The demand for specialty coffee shop is growing everyday. Starbucks is a worldwide name, but many small coffee shop businesses are staples in neighborhoods. Coffee is the second most sought-after commodity in the world, after crude oil. Which is believable if you have found yourself in any coffee shop on a Monday morning. This has made the coffee industry extremely lucrative. Coffee Shop Business Loans are the financial resources that many  established cafes need.
Many store owners have found it difficult to get needed funding in times when they really need it. In emergency situations when a drip coffee machine malfunctions, it is virtually impossible to run a coffee shop. Yet, traditional forms of lending have become increasingly unreliable. Alternative lending methods can help coffee shop owners compete with the "green mermaid" also known as Starbucks. Complete a free application on our website to get the Coffee Shop Business Loans that your business needs.
Loans for car dealership owners can be difficult to acquire, as are most business loans. The Silver Rock Funding Team has funded hundreds of thousands of dollars to those who own car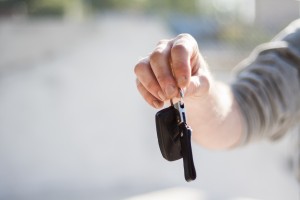 dealerships.. Whether you need to purchase inventory or expand your operation, we can provide you the quick and easy access to the capital you need, even if your might have bad credit
As a car dealership owner funding is essential to operating and growing. Car Dealership Loans offer business owners the chance to cover a variety of expenses. Owning a dealership incurs expenses related to inventory, operating a brick and mortar, and payroll.
Up to $500,000 in car delaership funding can be dispersed within 72 hours. As a business owner, if you are approved you will be matched with a private investor within 24 hours. This is what makes our services ideal for those looking for emergency business funding. You will be allowed to have time to review the offer before you accept it.
Beauty Shop Loans
The salon industry has over 900,000 shops in the United States and has seen tremendous growth over the past decade. More small business owners and entrepreneurs are looking to break into this space because they see the huge financial gain. However, the need for emergency business funding  can be damper financial benefits .
Beauty shops know that getting a small business loan can be a great way to give both your clients and your salon a makeover. With the salon and spa industry now making up a $40 billion space, business owners are constantly investing in themselves to get their companies the influx of cash that they need. Help your hair salon get the funding that they need with one of our Hair Salon Loans. Whether you need $25,000 or $250,000 or more, the money that you need is available. Emergency business funding can make all the difference.
Get your business approved for  emergency funding.