Get approved for a business loan in just about every industry.
We work with small businesses in almost every industry. Our primary goal is to get them funding. For most small business loans, merchants usually need to submit at least 6 months of bank statements, 3 months of merchant processing statements and potentially some other materials. With fast approvals, business owners from those in the construction business to those in the jewelry industry rely on us for quick funding. 

Barber Shop Loans

A barber shop needs a lot more than scissors to make money. A professional look, marketing materials, barbers chairs and more are needed to help grow an efficient business in this industry. With the barber shop industry accounting for $1.8billion dollars in annual revenue, there is a lot of money to be made out there by the 220,000 barbers that are licensed in the United States. Many barber shop owners have found that barber shop business loans are a great option to help a company grow.
Restaurant Business Loans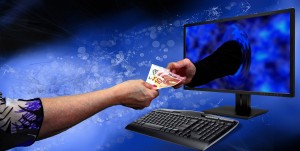 Our alternative lenders partner with restaurateurs to get them private funding. Notably, our team was featured in the ebook Restaurant Ownership: When Business Loans Are Right for You. Restaurants can be costly to start, maintain and run effectively, but the reward is clear. Yet in this economic environment, getting a small business loan for your restaurant can be very challenging. If you're a small business owner looking for a restaurant loan and you haven't had success with the banks, Silver Rock Funding might be able to help you get the capital you need.
E-Commerce Business Loans
Whether you have an eBay store, you sell products on Etsy or you just have a great product, sometimes you need money for salaries, marketing or something else. Getting cash for your e-commerce business through Silver Rock Funding can help get your business flowing and growing. You could be approved for anywhere from $5,000 to $500,000 within 24 hours and you could have the cash in your account within 72 hours.
Merchant cash advances are particularly appealing for those who own online businesses. This is true because they typically only accept credit cards. At Silver Rock Funding we work with committed private investors. These investors have a variety of e-commerce business loan options for entrepreneurs. You can complete a free application at our website. Funding can be added directly to business bank accounts within 72 hours.
Looking for some e-commerce "inspo?" Take a look at this 60 Minutes interview with the founder of Alibaba, the world's largest e-commerce website.
Nightclub and Lounge Business Loans
This is a tough industry to run, make money and thrive in. There are countless challenges to overcome in the bar and lounge industry. Upkeep, marketing, staffing—you name it. Plus, this is a 24/7 job and you are always working hard just to make it work. Everyone recognizes that it takes a lot of money to get the publicity and keep the doors open too. With the current economic conditions were in, getting that capital can be tough. Now with Silver Rock Funding, we can help your nightclub or lounge get up to $500,000 fast—even if you have less than perfect credit.