Small Business Saturday first took place on November 27, 2010, each year more businesses and consumers participate.
Small Businesses are an important driving force of the U.S. economy. Currently, there are 28 million American small businesses, which account for 54% of all U.S. sales. November 26, 2016 marks the seventh Small Business Saturday. According to a recent survey, 23% of Americans shopped at a locally owned business on Small Business Saturday 2015.
The Small Business Saturday Consumer Insights Survey found that 55% of American consumers stated that they are aware of the holiday. This means this is a great opportunity for your business to bring in new customers and  nurture relationships with the existing ones. Use this holiday to drive traffic to your business.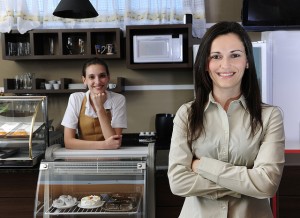 Partner with other local businesses. 
Work with other local businesses on Small Business Saturday. Link up with another business owner to expand your audience and abilities. If you are a restaurant owner, you can partner with a local clothing retailer for branded t-shirts. Insurance company owners can partner with local dentists to distribute coupons after purchases. Get creative! Silver Rock Funding can assist the promotions for your partnership, if necessary.
Social Media Contest
A social media contest is a simple way to spread the word about your company. From community relations to advertising new sales and promotions, social media platforms can be useful. According to some data, up to 30% of potential buyers might not shop at a business with no social media presence. The growing popularity of Snapchat and Instagram was unconventional, but surprisingly useful, for business owners. According to Business Insider, they have the most engaged users out of other social media platforms.
Small businesses can advertise their brands, gain new customers, and get involved with their communities.
If you need extra capital to move forward with these Small Business Saturday ideas, let Silver Rock Funding help. We connect small business owners with funding for their businesses. Business loans are available for marketing. merchandise, and  equipment. Silver Rock Funding has access to investors to make it happen. Complete our simple application, today.