Try these new technology resources for small business owners.
As the year comes to a close, you might be looking at ways that you business can have a larger impact in 2017. Implementing some new technology at your business can help:
New Microsoft CRM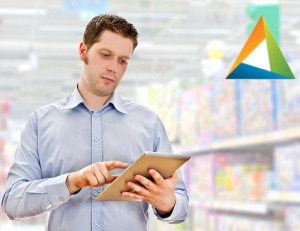 For businesses that are looking for a way to track their transactions and other customer interactions, Microsoft launched a new tool yesterday. This is yet another way that the tech giant has pierced the small business market. The Outlook Customer Manager, is described as a "lightweight customer relationship management (CRM) system." The software is more affordable means for small businesses that integrate with Office 365. See if it can work for you. This new technology can be revolutionary for your small business.
Customer Communication App
Kriddik is a platform that rewards consumers for providing their feedback to businesses in a variety of industries. The comprehensive mobile app offers  direct and private feedback from customers. Although Kriddik is best known for its use in the service industry, just about every industry can benefit from customer feedback: it is imperative that you hear the opinions of your patrons. This revolutionary new technology is an amazing new resource for small businesses.
New Instagram Tools
Earlier this month, Instagram debuted new tools that assist product research and purchases within the widely used app. The brand new tools help your customers research  your products and pay based on that research. Your followers on Instagram, can now access details about your products and services, and purchase them – directly from a mobile device. This makes Instagram more useful for small businesses.
Remember if you need additional funding to update or expand your business in any way, Silver Rock Funding can match you with a private investor. There is up to $500,000 available for businesses in almost every industry. Our application is absolutely free and easy to use.