Tech trends are easily overlooked in the hustle and bustle of your day to day life.
Throughout this year, the Silver Rock Funding team has connected business owners with millions of dollars in funding. In addition to matching businesses with private investors, we have connected business owners with emerging tech trends, small business news, and other information through the Silver Rock Blog. These 5 tech trends can help your business go full force into 2017: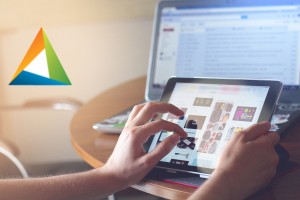 Google Maps
We all know Google Maps as the platform that we can use for directions, navigation, and distance calculations. The mobile application is as ubiquitous as google: Google Maps is often present on cellphones by default. That's why a new update on the mobile app tops our list of tech trends that small businesses should monitor.
Google announced they have expanded their popular times feature within Google Maps to show you a live view of the data. Well, what does that mean for your business? Many business owners found a new feature of the app troubling for a good reason. The new tool, which will be included in both Search and Maps, will alert users as to how crowded your bar or restaurant is in real time. If your restaurant or bar is popular – and crowded – potential customers may decide to just stay away.
85% of consumers search for a local business online, moreover, many consumers search immediately before visiting.
In 2014, there were, a reported, 64.5 million active users of Google Maps. As, 50% of mobile users are likely to visit a business once they have performed a local search, this can be damaging to a small business. If your business is popular and attracts a heavy crowd, your customer traffic may be affected by this new feature.
eSports
Gaming is quickly starting to be one of the most lucrative technology industries. That's because competitive gaming is drawing in tons of participations and audiences. With large payouts and a growing number of spectators, there are a significant number of methods to develop  game playing into a viable business. If you have not heard about eSports, you are certainly missing out. Not only is sports big entertainment, but it seems to be big business. Several well-known figures are putting their money in eSports. From sports superstars like Shaquille O'Neal and Alex Rodriguez to entertainers like  Steve Aoki and Ashton Kutcher, many people are expecting big payoffs from industry.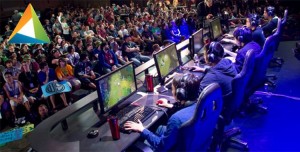 Sponsoring an eSporting event, venue, or individual teams are a great opportunity for small business owners. Certain agencies work to match business owners with other companies to sponsor events. If your business needs funding for business marketing, Silver Rock Fundingcan match you with private investors. Whether you own a hair salon and need beauty salon funding or own a moving company and could use moving company funding, there are myriad funding opportunities to make joint sponsorship for eSports possible.
Get started on your eSports venture at your small business. Silver Rock Funding has matched small businesses with nearly $3 million this year. Complete the free application on your website, right now!
Snapchat
Snapchat, the immensely popular image and multimedia app, has a few benefits for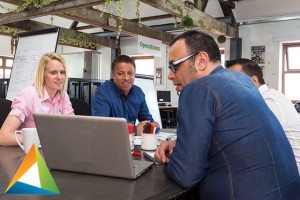 small business owners. Small businesses have been using the app in a variety of ways. Some business owners create urgency by connecting with customers on Snapchat and offering them a coupon in the form of a Snap (24 hour limit) when they answer a call-to-action. Additionally, businesses can share the "in-the-moment" aspects of the day. This helps consumers feel connected with a brand or a business.
Direct Messages from Customers
Instant customer feedback is becoming increasingly more important for business owners like you. According to a recent survey, 89% of business executives believe that receiving instant feedback is important for business success.
When customers have the chance to reach the businesses that they support in real-time, they are able to constantly share ideas and feedback. Kriddik is an app that allows business owners to receive instant customer feedback. The feedback is verified and private.  Plus customers, who contribute, earn points toward prizes and cash.
Whether you are a  Construction company or a Clothing Boutique owner, there is a lot to gain from hearing discreetly from customers. Satisfied customers translates to improved customer retention. Improved customer retention is ideal for generating more money. That is what it is one of our favorite business funding tricks.
Customer Purchases and Research
Instagram debuted new shopping tools that ease product research and purchases within the mobile app. The  new tools help your customers research  your products and pay based on that research. Your customers on Instagram, can now access more information on your products and services, and make purchases – right from their mobile device. This makes the social media site all the more useful for businesses.