Small business loans can be used to make almost every purchase at your established business.
So, you have an established business? Is that really "a thing?"
Once you have overcome the start-up phase at your business, you quickly realize that the work never ends. 

From maintaining strong relationships with customers to marketing new products and services, running a business continues to present challenges.
Get Funding for Your Established Business
Often times the challenges that you encounter as a business owner are alleviated with access to working capital. Silver Rock Funding is a network of alternative lending partners. Our lending partners work to match established business owners with funding that they can use in real-world situations.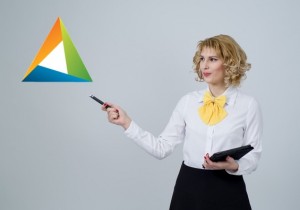 Approvals are primarily based on:
Revenue
If your business brings in at least $8,000 per month you could get as much as $500,000 in a business loan for real estate, marketing, or anything else.
Time in business
In order to gain approval, your business should have been open, operating, and generating revenue for the last 3 months.
Approvals are not based on:
Credit Score
Polls confirm that entrepreneurs with bad credit have difficulty getting a small business loan from traditional banks. SBA loans, bankers, and credit cards often deny funding to business owners due to poor credit. The lending partners at Silver Rock Funding provide money based on the income of your business, not your financial past. Funding is not denied based on a credit score.
Industry
At Silver Rock Funding, every business can benefit from industry-specific business loans. We operate under the mindset that each industry has unique needs that should be understood in order to provide the best options to business owners. Don't let another day go by when you could be expanding your business and increasing your revenue and profit. Our team offers business loans to those in a variety of industries.
Silver Rock Funding has connected small business owners with more than $20 million dollars in funding. Many of the entrepreneurs had been overlooked by traditional banks.
At Silver Rock Funding, your past financial decisions will not impact your future funding.  Receiving a business loan with bad credit is easy. Simply, complete the free application online and approval happens within 24 hours.
Let Silver Rock Funding connect you with a trusted lender.