Merchant Cash Advances vs Asset Based Loans
When it is time to receive funds for your small business, many business owners are unaware of their options. Not all funding options work for every business.  There is no cookie-cutter approach to borrowing. At Silver Rock Funding there are two funding options that we believe work best for most would-be borrowers: asset based loans (collateral loans) or merchant cash advances. Many borrowers

are not clear on the differences between these two options.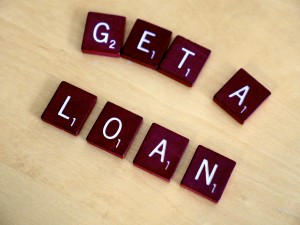 Asset-Based Loans or Collateral Loans
Asset-based loans are a form of financing secured by a company's assets, which are used as collateral. Asset-based financing allows companies to receive working capital when they might have reached their limit with banks or vendors. Asset-based loans can be secured by business property or inventory. In general, if the property is transportable and has value, it can be used to secure your asset based loan.  That means that anything from real estate property or vehicles are able to support your loan. Many small businesses benefit from this sort of funding. This is particularly true of companies who work in seasonal industries where they may face humps, financially.
Business or Merchant Cash Advances
Merchant cash advances tend to be more appropriate for businesses with fewer assets. Many small businesses have limited assets, but have a steady cash flow. With Merchant cash advances, business owners receive funding but repay the loan with their credit card receipts. Lenders take a fragment from the company's income daily until the balance of the loan is repaid. This option is also useful for companies with less than perfect credit. With this option, as long as you have a steady income, you can receive funding for your business.
When searching for financing for your small business it is important to find a funding option that fits your needs.
Working with a hands-on lending partner is paramount. A merchant cash advance or asset-based loan from Silver Rock Funding can be approved, quickly. Sudden emergency expenses or simple equipment upgrades do not have to be headaches with these funding options. Silver Rock Funding has a team of lending partners that are eager to work with small businesses. Once you complete the simple application, a Funding Manager will assist you with finding the product that fits your needs.