Silver Rock Funding is constantly looking for ways to get merchants access to new funding. From changing our lending network, to offering different types of loans for different small business loan needs. We've helped people get food truck loans, dentist office loans and so much more. This Fall we are pleased to be able to add a new lender who can help businesses of all types and sizes. Our new lender can help businesses that have only been in business for 6 months and that allows you as a developing entrepreneur the chance to fuel your business and its growth.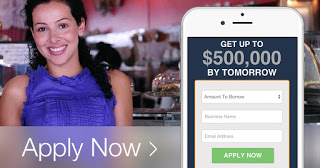 Mobile? No problem.
We've also developed a great way to keep in touch with so many touchpoints to access Silver Rock Funding and our network of lenders. Whether it's thru Facebook, Twitter or even Tumblr, our team is ready to help you around the clock. We've helped businesses get funded in so many different industries since we opened our doors 2 years ago and we are ready to help you too! Know someone who could benefit from the excellence of the Silver Rock team? Send them our way. We've also spent time telling you the stories of some great business owners in our Business ROCKstar series. Check them out!
Note: Every small business owner faces working capital issues. Silver Rock
Funding is here to help. We offer a personal touch, with dedicated
funding managers standing by to walk you through our application process
and get you the cash you need. We can also help with bad credit loans
for businesses.Silver Rock Funding can help get you the cash you need on your time and
on your terms. The process is simple and you could get the loan within 72 hours. A funding manager is dedicated to you through the entire process.
For most small business loans to be approved, you will need to provide
six months of bank statements and three months of merchant processing
statements. The decision to accept the terms and rates of the loans are
completely up to you.