Quick business loans with Silver Rock Funding have helped thousands of business owners access 20 million dollars in working capital.
No matter what industry, quick business loans can help your small business this week. In as little as 72 hours you could get approved for as much as $500,000. All this with no consideration given to credit. So whether you have, awful, decent, or excellent credit your business can get approved for fast quality funding solutions using Silver Rock Funding. Our network of private lenders works business owners in 99% of industries. 

Our funding solutions can help your business succeed in a competitive market.
Quick Business Loans for Any Industry
This Spring, car dealership owners might experience a rise in customers. Inventory can be a costly expense. With quick business loans for car dealerships, $100,000 or more can be used to finance a brand new fleet of vehicles, make payroll, or cover any other purchase that your business might face. Car dealership loans can be useful for those who own one of the nearly 18,000 dealers in the United States. Credit rating is not a consideration when it comes to approval. Business owners with less than perfect credit scores can access the maximum amount of funding.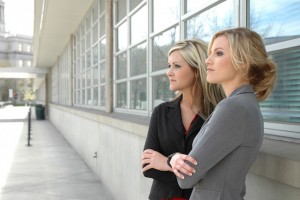 Wireless and cellular store owners can access quick business loans through our network of lenders. 92% of all Americans have a cell phone. As the new design for the Galaxy 8 hit the web this week, many Americans are eager to purchase the newest device.  This is about as big of an industry as there is. Getting a piece—or even a larger piece of this industry is exciting for any business owner.
As a wireless, cell phone or cell phone accessory store owner, getting cash to help grow your business can be tough. With banks seemingly lending less and less, finding the cash you need can be quite tough. Whether you need money for salaries, marketing or something else, Silver Rock Funding can help with quick business loans.
These are only two of the hundreds of industries that we are excited to work with this Spring. Silver Rock Funding is eager to match you with a private lender to get you the working capital that you need. What are you waiting for?
In 2016, Silver Rock Funding connected entrepreneurs with nearly $4 million dollars. This smart form of quick business loans has huge perks. One reason is that it is fast. Funding is awarded within 72 hours. There is no need for a credit check, credit does not disqualify candidates. You can complete the free application online. You will hear from a funding manager quickly. Get started.