Silver Rock Funding works to match business owners with a personalized funding opportunity.
As grass gets greener and flowers start to bloom, it's time to get your business off to a fresh start. The Silver Rock Funding team works to match small businesses with our network of lenders. This Spring, your business can be connected with a business funding circle for a reputable funding opportunity. 

We work to match business owners with our network of trusted lenders throughout the year. We are excited that more than $8 million has been provided through our funding opportunity approvals.
Funding Opportunity for a Variety of Industries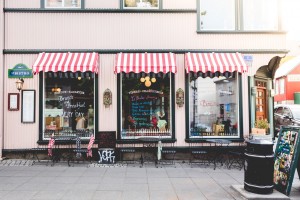 Beauty Salon Owners can get $100,000 or more through a Hair Salon Business Loan. That's extra capital to be used for maintenance, expansion, marketing, or anything else you need to purchase.  Approvals happen in just 24 hours. So, whether you have a Nail Salon, Spa, or any other beauty-related company, there is plenty of cash for your business.
Our Construction Company Business Loans are the perfect funding opportunity for businesses that are in the construction industry. If you need an update to your equipment or vehicles for your growing company, our network of private lenders can get you anywhere from $25,000 to $500,000.
We operate under the mindset that each industry has special needs and idiosyncrasies that should be understood in order to provide the options to you as a small business owner. Don't let another day go by when you could be expanding your business and increasing your revenue and profit. Our team offers business loans to those in a variety of industries.
There is a funding opportunity for every purchase at your business, not matter what industry.
Simple Business Loan Approvals
All the paperwork will be completed digitally. Our funding managers at Silver Rock Funding will work directly with you, covering all the terms of your business financing options. Our loan terms vary from individual to individual.  On average they are between 1-2%, of course, this all depends on your circumstances.  If you qualify, you will be notified within 24 hours.
Silver Rock Funding works to match business owners with a personalized funding opportunity. Why wait? Complete the free application for funding today!