Accessing simple business loan funding has never been easier.
Simple business loan funding solutions are difficult to come by. With Silver Rock Funding business owners across America are being matched with as much as $500,000 in private funding with no restrictions. 

Access to working capital empowers small businesses across the USA.
Here's what makes our funding solutions exceptional:
Use for any business need.
Offers include clear terms and conditions.
An easy, comprehensive repayment process.
Simple Business Loan Options for Every Industry
Comprehensive and simple business loan options include asset-based loans and merchant cash advances. The funding solutions help business owners, who might not have traditionally received funding, the chance to access money to help their business grow.
Here's what you could purchase with an additional $500,000.
Beauty Shop and Beautician Loan
Beauty shops know that getting a simple business loan can be a great way to give both your clients and your salon a makeover. With the salon and spa industry now making up a $40 billion space, business owners are constantly investing in themselves to get their companies the influx of cash they need. Whether it is for marketing your beauty shop as a beautician, or it is working capital to improve your facility, growing your business is the most important thing. One of the challenges in running a beauty shop is that everyone acknowledges you need to spend money to make money and it is very hard now to get capital for your company through a small business loan.
Car Dealership Loans
According to a recent report, 72% of customers tell their car dealership salesperson they are "just looking" at the initial greeting. So it's fine to come here and do the same. This is the place to learn about how Silver Rock Funding has a network of lenders that can help small business owners find the loans for their car dealership they need. Whether you need to purchase inventory or expand your operation, we can provide you the quick and easy access to the capital you need, even if your might have bad credit. Silver Rock Funding will work to help get your dealership the cash flow it needs for whatever the need. Whether it is remodeling, expansion or something else, we can help.
Dry Cleaning and Laundry Service Loans
The amount of equipment you need to run your own laundry service is limitless. Whether its dry cleaning machines, pressing machines, steam boilers, vacuum units, steamers, air compressors, spotting boards or even tension pressing equipment the costs can be explosive. Even if you are just running a dry cleaning store, the amount of churn and wear and tear on your store can be dizzying. Finding cash flow to help you purchase new equipment or even just to stay running can be tough. Furthermore, there is competition—with thousands of dry cleaners across the country and another one seeming to pop up everyday. With Silver Rock Funding, you could get cash for your business and get back to growing your store.
E-Commerce Business Loans
Whether you have an eBay store, you sell products on Etsy or you just have a great product, sometimes you need money for salaries, marketing or something else. Getting cash for your e-commerce business through Silver Rock Funding can help get your business flowing and growing. You could be approved for anywhere from $5,000 to $500,000 within 24 hours and you could have the cash in your account within 72 hours. A simple business loan product is waiting for you.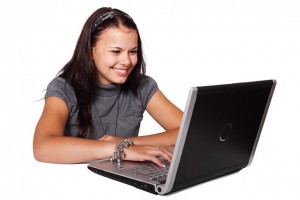 Food Truck Loans
There might not be a hotter industry right now that food trucks. According to one recent estimate there are nearly 10 million people working in 3 million food trucks nationwide. Also, check out our recent blog post on starting a food truck. What better way to take your successful restaurant idea on the road and cut out the huge overhead costs of running a restaurant? As much as it's a more affordable option, it still requires a significant investment of capital and time to keep it running. Getting that cash flow to purchase additional equipment, keep staff paid, add additional trucks—it's expensive. Getting that cash from the bank is a tough proposition in an environment like the one we're in now. Access to capital is restrictive and small business owners aren't able to get the financing they need. In response to increased demand from consumers, Silver Rock Funding can get business owners simple  business loan solutions from some of the nation's best lending sources.  A simple business loan solution can get your food truck business on the right track.
Hotel and Motel Simple Business Loans
There are 4.8 million guestrooms in hotels and motels across the United States. That is a lot of pillows, sheets and staff that make the hospitality industry run. It also means skyrocketing costs in today's economy. The big national chains can absorb a few tough weeks—but for the entrepreneur looking to grow his or her business, capital is tough to come by and tough to grow without. With Silver Rock Funding, we can provide access to up to $500,000 in financing within 72 hours. Whether you need the cash to refurbish a wing of your hotel, build a new one or just pay your staff—this type of financing allows you to grow without draining your accounts.
Insurance Company Business Loans
Small business loans are an incredibly popular form of financing for entrepreneurs looking to get the capital they need for their businesses. Insurance agencies aren't alone in the desire to grow and get the capital they need to expand. Whether you have a storefront insurance building or a home office, getting the capital for your business is important. Now with small business loans options offered through Silver Rock Funding, our lenders can get you the capital you need. Some business owners use the capital for expansion, some for payroll and others just for cash flow. Regardless of your need, Silver Rock Funding can help get you the cash you need.
Jewelry Store Business Loans
Running a jewelry store requires cash for inventory, marketing, payroll and so much more. This $33 billion industryaccounts for 150,000 plus workers and continues to grow as gold and silver prices soar. As much as the industry grows, so does competition. With more and more business owners in the jewelry industry spending money to gain market share, it becomes clear that spending a few extra dollars is essential in order to grow. Getting the cash, on the other hand, can be tough. Jewelry store owners can get a small business loan now through Silver Rock Funding. Our network of lenders can get you up to $500,000 approved within 24 hours and the money deposited in your account 48 hours later. This process is safe, secure and free.
Clothing Store Business Loans
So you're not Baby Gap or Gymboree yet, but you want to be someday… and soon! According to IBIS World, the children and infant clothing market is growing at 2% annually and did over $11 billion in revenue over the past 12 months. Over 9,400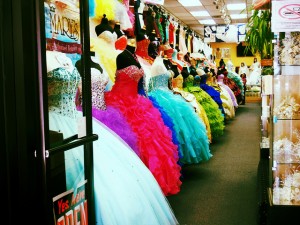 stores employed just over 100,000 individuals. You already have figured out that this is where you want to be, but now you want to grow and you don't want to give up any of equity in your hard-earned business. That is where Silver Rock Funding can help. We want to build a relationship with you to ensure you get the access to different types of capital you may need as you grow. You could get approved for up to $500,000 for your small business within 24 hours and you could have the money in your business account 48 hours later.
Limousine and Transportation Company Business Loans
Often times in the limo, taxi and transportation business it can be hard to find easy access to funds to help grow your business. It can be a frustrating exercise trying to qualify for the business loan your growing business needs. That's where Silver Rock Funding comes in to help get you funds in a matter of days. Whether you operate a shuttle service, taxi business, limousine company, or any other type of transportation or passenger conveyance, we can get you qualified for up to $500,000–even if you need a bad credit loan. Whatever the reason whether it is expanding your fleet, covering employee payroll or paying bills, we can help.
Nail & Skin Care Loans
Revenue in the hair and nail salon business is growing at a 2.6% rate annually. While that doesn't initially seem like huge growth, consider this: it is a $50.2 billion industry and the numbers don't appear to be slowing down. While there is clearly money to be made it, running a hair, nail or skin care salon business is expensive. For many small business owners in this industry getting the simple business loan capital you need can be tough and thankfully Silver Rock Funding can help you—fast.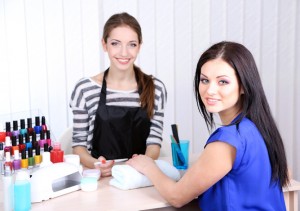 Optician Business Loans
Staying current with the latest trends, technology and infrastructure needed to run an efficient optician's office is expensive. With limited access to working capital, businesses like eye doctor's offices have had a tough time getting the cash advances they need. With Silver Rock Funding you could get up to $500,000 through our network of handpicked lenders. After submitting your completed application, we work diligently to find you funding within 24 hours. You get you the cash deposited within 72 hours. With a fast, secure and easy application, getting your opticians office financing is easier than ever.
Pharmacy Business Loans
Small business loans are an incredibly popular form of financing for entrepreneurs looking to get the capital they need for their businesses. Pharmacies aren't alone in the desire to grow and get the capital they need to expand. Now with small business loans options offered through Silver Rock Funding, our lenders can get you the capital you need.
Simple Business Loan Options for Restaurants
There is a lot of money to be made in the restaurant industry. In 2013, $683 billion dollars were spent in restaurants. There are nearly a million restaurants in the country and 13.5 million people work in this industry. One last amazing stat: 47% of the food dollar in the United States is made in restaurants. In order to get a cut of the restaurant pie, it takes equipment, inventory, sufficient staff and more. These businesses are costly to start, maintain and run effectively, but the reward is clear. Yet in this economic environment, getting a small business loan for your restaurant can be very challenging. If you're a small business owner looking for a restaurant loan and you haven't had success with the banks, Silver Rock Funding might be able to help you get the capital you need.
Supermarket and Grocery Store Business Loans
Grocery stores and supermarkets are expensive places to operate and sometimes they need an infusion of cash. While traditional funding sources like the banks have been able to help in the past, that isn't always the case these days. Now small business loans through Silver Rock Funding can help business owners get between $5,000 and $500,000 for any need. The cash can be approved within 24 hours and you could get the money in your account funded within 72 hours. Our funding managers will work with you to get you a simplified small business loan that you can use for inventory, cash flow or something else you need to grow your supermarket or grocery business.
Trucking Company Business Loans
The trucking and commercial transportation industry continues to grow and with $650 billion in revenue last year according to estimates, it doesn't appear to be slowing down. Now is the time to help your trucking company grow with revenues continuing to climb. According to the American Trucking Association, there also appears to be increased demand for owner-operators who can run routes for any number of businesses. In order to grow your business it takes cash to make it happen. Whether it is purchasing new equipment and parts, like axles, brakes, wheels, or the trailers and tractors themselves or something smaller like making payroll—whatever the need, Silver Rock Funding can help.
 Simple Business Loan Options for Veterinarians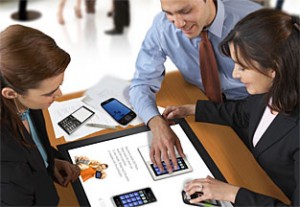 With over 100,000 veterinarians in the United States, there is heavy competition when expanding or improving your practice. While getting cash to help your business grow is essential, it is becoming increasingly hard to get the capital you need with restrictive banking standards in place. Whether you want to buy new equipment for the office, increase marketing or even purchase a new location, cash is essential. Now with Silver Rock Funding, you can get the vital financing you need for your business without sacrificing your savings or the future solvency of your veterinarian business.
Wireless and Cellular Store Business Loans
The statistics are stunning: 92% of all Americans have a cell phone. This is about as big of an industry as there is. Getting a piece—or even a larger piece of this industry is exciting for any business owner. As a wireless, cell phone or cell phone accessory store owner, getting cash to help grow your business can be tough. With banks seemingly lending less and less, finding the cash you need can be quite tough. Whether you need money for salaries, marketing or something else, Silver Rock Funding can help.