Get money for your business using private lenders through Silver Rock Funding.
Finding an investor might seem like a dream come true, but every business will not be lucky enough to get that sort of funding. Silver Rock Funding offers solutions to get money for your business.
Silver Rock Funding is your answer to getting your business on the right path to growth. We are able to
help businesses in 99% of industries. The process begins as a dedicated funding manager assists you in gathering all the documents, bank statements, and materials you will need to help fund your business. In our history, we have matched businesses with more than $20 million in funding.
Here's a list of some of the industry loans that we continue to fund:
Food Truck Loans
Our Food Truck Business Loans are perfect for those with these restaurants on wheels. This booming industry requires capital for maintenance, facilities use, and other expenses food industry loans can cover.
E-commerce business loans
Loans for internet businesses are in increasing demand. If you have an Ebay or Amazon business,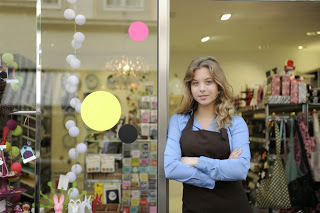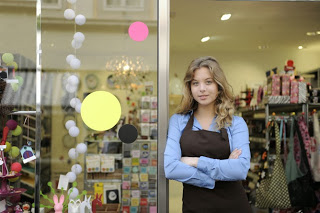 funding can be used for merchandise and marketing. Other expenses might include the cost of migrating to brick and mortar. Silver Rock Funding's Real Estate Business Loans are offered through our network of lenders.
Chiropractic Business Loans
One of our Chiropractic Practice Loans can help those who own businesses in that space stand up against the competition. Within the last week, a Chiropractor was approved for $100,000 in funding. These funds can be used for anything. From equipment to marketing get money for your business whether it is chiropractic practice or a physical fitness business. Chiropractor business loans are approved in as few as 24 hours.
Wireless and Cellular Store Business Loans
In a world that is highly technology driven, there has been a boom in the need for personal tech gadgets. The statistics reveal that 92% of all Americans have a cell phone. Cell phone or cell phone accessory stores, might have a tough time getting cash to help grow a business. So, Cell Phone Store Business Loans can be a life-saver.
Whether you want to start a cell phone store or operate one of these growing businesses, there are funds available through wireless and cell phone store business loans. This allows you go back to doing what you do best—growing your wireless or cell phone store—not waiting to get a loan.
Barber Shop Business Loans
Barber shop loans helped a business in North Carolina get funding. Nearly, $25,000 was approved for this business. For a small barber shop, Barber Shop Business Loans can help them to cover the expenses they come across. Silver Rock Funding can get you a business loan between $10,000 and $500,000 even if you have bad credit. If you have a different kind of business in the beauty industry, loans such as Beauty Shop Loans or Nail Shop Loans. This same sort of funding is available for business owners that operate Spas and other skin-related businesses.
Clothing and Retail Store Business Loans
These funding solutions help those in the retail space access the capital that they need. Every Clothing Store Business Loans afford businesses funds for merchandise, hiring, and other expenses. You could get approved for up to $500,000 in Clothing and Retail Store Business Loans for your small business within 24 hours and you could have the money in your business account 48 hours later.
Visit SilverRockFunding.com for more information on the industries that qualify for a small business loan through our network of Lenders.
Business Cash Advance
Get money for your business via a merchant cash advance. Merchant Cash Advances, also known as business cash advances are funding solutions that allow business owners to get approved for funding with no collateral. If you accept credit cards at your business, you can be approved for a funding solution that allows business owners to repay their loans using a small percentage of daily credit card receipts. Find out is a cash advance for your business is the right decision.
Asset-based Loans
Asset-based lending might be the best route for certain industries. This funding option is a form of financing secured by a company's assets, which are used as collateral. If an entrepreneur has merchandise, inventory, or any other assets, these can be used as collateral for funding. See if an asset-based loan can help your small business.
Get Money for Your Business
Whether you need money for inventory or something else, our funding managers will work to get you the cash necessary. For most small business loans, you will most likely need to provide six months of bank statements and three months of merchant processing statements. From there, you are on your way!