Small business investors are necessary for some entrepreneurs. Some business owners and consumers, alike, have little understanding about how the investing process works. 
Often times bringing in a business investor is all that they need to do to survive. When it comes to small business investors, many entrepreneurs do not have a clue. The Silver Rock Funding team connects entrepreneurs with private investors. Here are 5 misconceptions about small business investors:
Investors are only for innovative tech companies…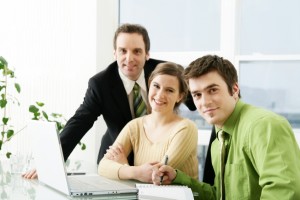 Many people believe that investors are for those billion dollar ideas. They think of those smart ideas that helped form Facebook or Tesla and not their used car dealership. However, investors are available for businesses in a variety of ills. Small business money does not only come from your savings or a friendly loan from a relative, funding comes from a variety of sources. At Silver Rock Funding we have partnered with dozens of private investors who are eager to assist small business owners with money.
Investors are only available during the start-up phase…
When most business owners think of investors, they are thinking of someone who helps a business from conception. Many investors are directly involved in the development and decision-making at a business. This is certainly not the case at Silver Rock Funding. We work with private investors, most of whom are entrepreneurs too. They have millions of dollars to lend to established business owners. In fact, we do not work with start-up companies. In order for businesses to qualify for the private investor capital, they must bring in at least $8,000 per month. Also, they have to have been in business for 3 months.
Getting Investor funding is a life-long commitment….
Maybe not lifelong, but business-long. Often times when entrepreneurs bring in investors, they are essentially taking on a partner. Some experts compare it to getting married. You have to consider whether you would allow them to control your business or make lasting decisions. This is not always the case. It's especially not the case at Silver Rock Funding. At Silver Rock Funding we work with investors who provide you capital, up to $500,000. Unlike many other investors, the private investors we partner with do not wish to take on any ownership of your business.
Funding is important for small business owners. Small business owners need funding to cover a variety of expenses. From daily business expenses to emergency costs. Business owners have many expenses to tackle. Small business investors can be the key to their success. At Silver Rock Funding we have helped thousand of entrepreneurs connect with small business investors. More than $7 million has been funded to business owners. The process is easy to get started.