What's a business without customers? You may have an established business and some pretty loyal customers. Customers are like money, you can never have enough. Our team at Silver Rock Funding wants to help you acquire more customers. Here are three methods to drive customers to your small business.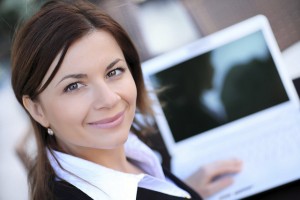 Old-Fashioned Promotions
New reports have suggested that older marketing methods can still be useful to drive customers to your business. Yes, flyer distribution can still be effective. You do not necessarily have to form a street team, but you can leave your literature at popular local businesses or on fences. Be sure to ask your business owner peers first before leaving your flyer behind. Not only is this polite, but can also provide an excellent networking opportunity. Other tried and true methods are business, cards, newspaper ads, and radio advertisements. Give them a try. If you need business financing to fund these endeavors, give Silver Rock Funding a call.
Be Searchable
Having a web presence is constantly emphasized. It goes without being said, most people Google before they shop. In fact 90% of consumers search online before visiting a brick and mortar or making a purchase. It's that simple. Having control of your digital footprint is essential. Not only should customers be able to find you, you want them to have consistent information. That's details about hours, merchandise, and address. You want to have the correct information on listings such as Yelp, Yahoo Local, and Google. Check, verify, and gain ownership of these listings. Make sure that when people search your business they have all the right information. Ranking on these sites have underlying costs, but can help drive customers to your business. Silver Rock Funding offers small business funding for promoting your business online.
Social Media
As a business owner it can be destructive for your business to not evolve with the times. Wake up! Social media is not just some trend. It is not only the new method of communicating with friends. It is becoming one of the most effective way for entrepreneurs to connect with customers. Access to customers questions and reviews are important, but it's also important for new customer acquisition.  All the major social media sites afford you the chance to boost your business. On sites such as Facebook, you can reach thousands of customers for as little as $10. Through social media you can target specified demographics for solid leads. Remember, funding is available for you to make it happen.
At Silver Rock Funding we work with trusted investors. These private lenders  have distributed more than $1 million this Spring. Beyond marketing, entrepreneurs can use their funds for new merchandise, vehicles, or anything else that they need. Our application process is free. Up to $500,000 is available for each entrepreneur. Qualifications are based on your time in business and existing income. More than $7 million has been funded to established businesses this year.