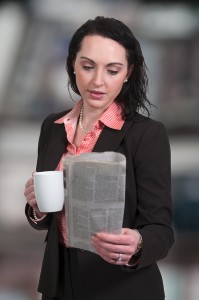 When you want to get your business funded, it does not have to be a challenge. At Silver Rock Funding, we are trailblazers for small business owners. We hear positive feedback from thousands of entrepreneurs per month. Their needs are extensive. A lot of times they were under the impression that it would be impossible to get their business funded. Fortunately, we work with a team of trusted private investors.
Last year, our services were featured in an e-book titled Explode Your Revenue: A Guide to Understanding How Alternative Lending Works. The aim of this publication was to highlight the growing need of small businesses to get funded. They mentioned that 40% of business owners looked to alternative lenders, such as our investors, for working capital. The problem is that, although entrepreneurs may be generating revenue, many are cash-poor. So, when emergency expenses, equipment malfunctions, or marketing needs occur there is a need for money.
Silver Rock Funding has worked hard to form a solid relationship with trusted private investors. These business investors have millions of dollars to lend to entrepreneurs. This Spring alone, we have connected small business owners with more than $1 million. Up to $500,000 is available to entrepreneurs and can be added to your account within 72 hours.
Private investor capital is not only available through websites such as Kickstarter.com. We have customized business financing solutions for entrepreneurs.  Unlike other investors, our partners will not try to obtain a share in your company. You can  keep complete ownership of your enterprise. Our aim is to empower entrepreneurs. Let Silver Rock Funding help you explode your revenue.
Try our simple funding process. Simply, complete the application on our website. A funding manager will contact you to learn more about your needs. Approvals occur quickly, most of the time within 24 hours. Give Silver Rock Funding a chance to help you get your business funded.