Major business expenses require ample funding to cover them. Silver Rock Funding  has funding opportunities to help.
Small business owners know that there are a variety of business expenses that have to be covered. Often times, entrepreneurs wonder what major business expenses can be covered with investor funding. The Silver Rock Funding team comprised this list of 5 major business expenses that businesses often need to fund:
Emergency Expenses
When emergencies occur, business owners have to think fast. Many major business expenses are related to equipment malfunctions, payroll dilemmas, among other things. For example, Bakery Loans can help those who own cupcake shops replace their oven when it breaks down. Entrepreneurs often find that a loan may be the (only)  solution. There are no restrictions on how you can use your emergency business loan.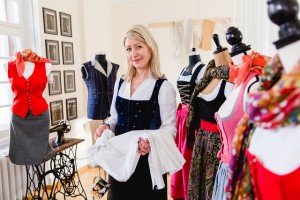 Renovations
Recent statistics have said that office renovations cost most businesses around $27,000. Major business expenses associated with renovations are not in the average business budget. Many entrepreneurs end up overlooking these costs. One example, Dentists may need Dental Office Loans to replace office equipment or for renovations. Investor funding can be an excellent option to cover major business expenses.
Promotions
Whether you are selling the items or giving them away, seasonal promotional items are pleasing to customers. Small business marketing and promoting, like everything else requires money. There is no doubt about it. The costs of competing with other entrepreneurs cannot be overlooked. Funding is available to cover major business expenses related to promotions, through Silver Rock Funding.
Employee Expenses
Payroll and employment expenses costs businesses a lot of money. Payroll costs entail more than wages. The average employee costs their employer 18%-20% more than their base salary. There is a burden in covering payroll costs of an account for payroll management, taxes, etc. Investor funding can help you cover the expenses related to these costs. Millions of dollars in private investor funding are available to cover this. At Silver Rock Funding, we can assist you with this.
If you would like funding for your business to cover any of these expenses, let us help. The Silver Rock Funding team works with trusted lenders.  This year we have matched entrepreneurs with more than $3 million+ this year. Just complete the application and get the funding that you need.