Accepting a business loan is no easy task, there are 3 important things to consider.
As a small business owner, you eventually find that you need funding. Funding for your company is needed for a variety of purposes. There are things to consider before accepting a business loan. Here are 3 things that our team believes you should cover:
1. How quickly can you receive funding?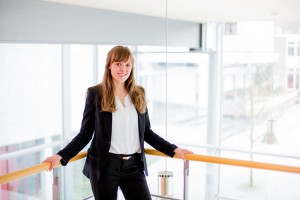 Emergency expenses require sudden withdrawals from your budget. When you already have you typical business expenses, you may not have enough capital to cover such expenses. For example, hotel loans can help to not only replace linen, but cover the costs of emergency renovation and payroll emergencies. There are things to consider you think about accepting a business loan in an emergency situation. Be sure that you will receive funding quickly.
SBA Loans and traditional business loans will have you waiting for approval and funding. At Silver Rock Funding out team of private investors can get you funding within 72 hours. Approvals happen in just 24 hours. Choose an option that will get you funding quickly, when accepting a business loan.
2. Easy repayment plans
You can sigh with relief after accepting a business loan. After receiving funding, you are happy to have the capital to cover expenses. However once a few weeks roll by, you have to think about repayment. At Silver Rock Funding, our private lenders specialize in easy and transparent loan repayments.
Our merchant cash advances are a favorite for those who are looking for an easy repayment process. After accepting a business loan of this kind, repayment is painless. The initial loan is credited on the basis of your credit card acceptance. When it is time to return the money, there will be no headache. Funding is returned as a small percentage of daily credit card receipts. Silver Rock Funding has a variety of other funding opportunities for those seeking easy repayment terms.
3. Rates and Terms
We have all heard stories of companies being screwed when bringing in an investor or accepting a business loan. Your business is kind of like your child. You nurture it. You watch it grow. It is important to make decisions that are in the best interest of your business. The same goes for accepting a business loan. High rates can make funding less than desirable. At Silver Rock Funding, we work to pair small business owners with private investors who care about the well-being of your company.
Although rates vary, we are committed to connecting businesses with customized funding solutions that won't leave you penniless. On average rates are 1-2% monthly. These rates and terms are determined by the market. The overall economy plays a huge part. Additionally, the nature of your business matters.your time in business is important for approval.
Get Funding
If you have been approved for funding, remember these tips before accepting a business loan. You do not want to get caught waiting, overpaying, or have difficulty repaying a loan. Silver Rock Funding makes it easy to follow all these tips. Get approved quickly, using our contemporary funding solutions. Once you are ready to get started, complete the free application available on our website. A designated funding manager will assist you directly.