Car dealership loans can be useful for those who own one of the nearly 18,000 dealers in the United States.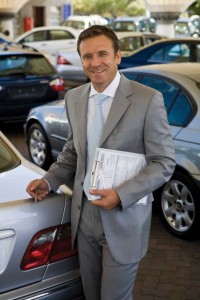 As a car dealership owner funding is essential to operating and growing. Car Dealership Loans

offer business owners the chance to cover a variety of expenses. Owning a dealership incurs expenses related to inventory, operating a brick and mortar, and payroll.
1. Renovations 
When business owners operate their companies in a brick and mortar space, a variety of costs are incurred. They will see bills every month. From utility expenses to maintenance costs, often times budgets have money allocated for this. However, when other expenses need funding, car dealer ship loans can help. Business renovations are a huge portion of owning a brick and mortar business. Renovation of commercial spaces cost $27,000 on average. Unfortunately, most entrepreneurs do not have that extra money lying around. So that is why private investor funding is important for business owners.
2. Inventory
At car dealerships, inventory is the bread and butter of business. Having vehicles and other merchandise on hand is paramount. However, things happen, sometimes car dealership owners may not have enough funding to expand their inventory. In cases like this up to $500,000 is available for entrepreneurs. With $500,000 in car dealership loans, a business can make a complete turnaround. From vehicle purchases to inventory upgrades, smart investor funding helps business owners like you.
3. Payroll
No matter what business you are in, hiring costs can be strenuous on a budget. From payroll expenses to vetting applications, it is not a fun process. Every employee costs business owners between 18 to 20% in payroll expenses. That is why many business owners rely on Silver Rock funding to help them cover payroll expenses. Car dealership loans can be used to ease these business expenses. Approvals happen within 24 hours. That makes these funding opportunities perfect for emergency situations.
In 2016, Silver Rock Funding has connected entrepreneurs with more than $3 million dollars. This smart form of investor funding has huge perks. One reason is that it is fast. Funding is awarded within 72 hours. There is no need for a credit check, credit does not disqualify candidates. You can complete the free application online. You will hear from a funding manager quickly. Get started.