Today, we will continue in our Business ROCKstar Series, where Silver Rock Funding highlights dynamic entrepreneurs. Business ROCKstars are entrepreneurs who make magnificent strides in their industry. One influential figure is the President of an upscale-casual dining chain, Roger S. Berkowitz. He is the brains behind the Legal Seafoods brand. The company founded by his father, prides itself in being a "fish company in the restaurant business." The brand delivers phenomenal seafood throughout the Atlantic region, under his leadership. Mr. Berkowitz has proven that he is more than just a restaurateur.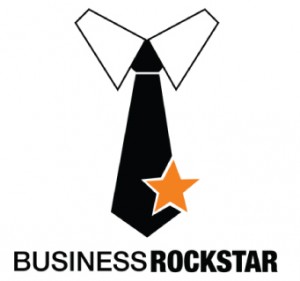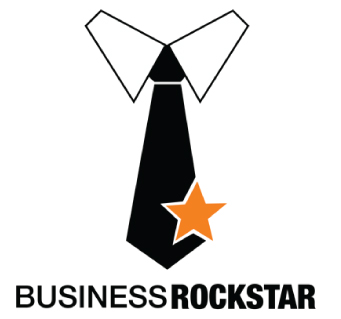 The Legal Seafoods restaurant group has 35 existing locations along the eastern seaboard. The company was given the title of "Best Seafood Restaurant," by USA Today in 2012, 20 years after Mr. Berkowitz took over the restaurant. Also, the Boston-based company was honored by the Boston Business Journal for being the "Most Admired Brand." They were selected by readers for their strong "branding power." This is easy to believe, since Mr. Berkowitz is known for overseeing some amusing advertisements.
On Super Tuesday, his company launched an election-themed campaign. The new commercials featured the Boston-native with the promotion, "Berkowitz for President." The campaign promises included legalizing "sea weed." This was not the first comical spot from the restaurant group. Another ad campaign featured the "Time to Convert" commercials. One of those ads proclaimed, "Jesus fed 5,000 with a few fish….we do that every day." As a leader Mr. Berkowitz embraces his silly advertising antics. He has said "the purpose of advertising is to get a message across, and you don't get it by blending."  As the company adds new locations and expands its brand, the message has gotten across indeed.
Outside of being a successful leader of his family's restaurant, Mr. Berkowitz has committed to advocacy for sustainable fishing. The restaurateur challenged catch-limits and the existing methods for calculating fish populations. He called the current practices "out-dated."  He has advocated for the fishing industry to use new technologies that offer "better data."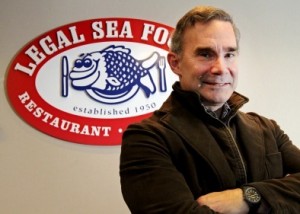 Even though the company has grown extensively from being a small fish market, but the Syracuse University grad is hands-on with the business. Several days a week he performs spot inspections at the company's plant. He inspects the week's catches inside and out. Outside of being personally involved with the Legal Seafoods product,  he tries to stay connected with the employees. Mr. Berkowitz meets with members of the hourly wait staff once a quarter. During these meetings they brainstorm ideas for campaigns and improvements.
We recognize Mr. Berkowitz for growing his family brand and by revolutionizing the "fishing business." Roger Berkowitz demonstrates the value of advertising, innovative thinking, and intimate involvement with your business. Roger S. Berkowitz is indeed a Business ROCKStar.