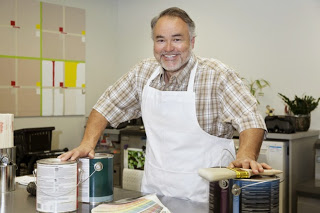 Campbell's hardware, now entering its 21st year
in business, is in the process of expansion. The stores' owner Anthony Tsikouris credits
his recent success to his refined business model to become more of a
commercial business
. Tsikouris' move has paid off
tremendously over the past couple of months, as he has seen a boost in business from local contractors purchasing copious supplies for big industrial
jobs throughout the country. With the revenue
generated from his new clients, Tsikouris has plans to build a 64,000 square-foot
warehouse behind his main store, which will double as a customer help desk and
storage unit.
Calling the hardware industry a money-maker would be an
understatement given the projected growth over the next five years will
exceed $20 billion in annual profits. This
staggering figure reinforces the great demand out there for hardware services.
However, while most of the larger hardware stores are doing well, several
smaller hardware shops are struggling to succeed due in large part to an inability to find suitable funding for business growth.
If you're a hardware store owner needing an inflow of cash to grow,
Silver Rock Funding
is the best choice for you. Silver
Rick Funding has a network of lenders available to work with you at your
convenience. Within 72 hours, Silver Rock Funding can get you a
merchant cash advance
of up to $500,000, making sure you don't miss a golden opportunity for
success.