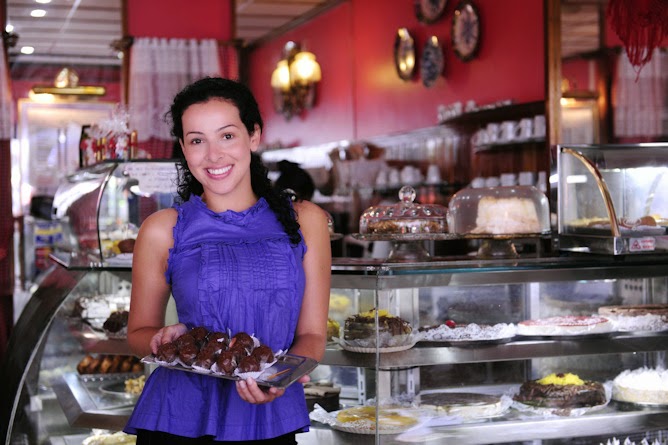 Christine and Melissa Stoen are making a name for themselves
with their gluten-free baking mixes. The
concept for
Simply Stoen's
(headquartered in Owatonna, Minnesota) came to fruition
when the sister-in-law proprietors decided to create a product that could cater
to people looking for a healthier alternative to traditional baked goods
containing gluten.
In a short time, the sisters created the gluten-free baking
mixes and instantly became a hit with the community. A
small business coffee shop owner in the area was so impressed by what the Stoen's
created, she decide to partner with them, by working out an agreement for Simply
Stoen's to use her coffee shop to create and distribute their baking mixes out
of her store. The positive response to the gluten-free delights led to a legion
of fans and repeat business.
The bakery industry is a massive entity comprised of thousands
of independent and retail bakeries generating a whopping $3 billion in annual
revenue. It's safe to assume that
entrepreneurs looking to break into this field can prosper. However, getting funding to build a bakery
enterprise can be grueling given all of the requirements banks and other
financial institutions have you undergo for a small business loan.
Silver Rock Funding
takes an easier
approach. With a simple application
process, most loans are approved within 72 hours for a
merchant cash advance
of
up to $500,000. Utilizing this resource can help your business reach its
financial growth potential.