When it comes to innovative entrepreneurs, we often hear the same names. There's Apple's late Steve Jobs, he is often acclaimed as a visionary and trailblazer in information technology. Google Founders Larry Page and Sergey Brin have gained accolades beyond their work on the multi-national search engine. Recently, we have begun to learn more about a true Business ROCKstar: Melody McCloskey.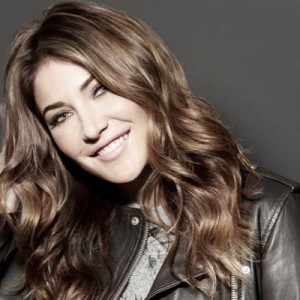 At Silver Rock Funding Blog we have covered the difficulties and misunderstanding entrepreneurs face when trying to secure investors. Ms. McCloskey had similar issues during the start-up phase of Styleseat.
Melody Mccluskey is the founder of StyleSeat. If you have searched for a hair stylist, salon, or spa online, you have heard of Styleseat. StyleSeat.com is a web-based salon booking service. It connects customers with local salons who they may or may not have been able to find otherwise. As brilliant as the concept sounds, McCloskey had trouble getting the financial backing that she needed originally.
The brains behind the destination for beauty & wellness professionals and clients, spoke to Forbes magazine earlier this week about her struggle. When she pitched her idea of an "OpenTable-like" appointment booking service to investors, the was confined that the simple idea would be appealing. Unfortunately, most of those in the tech investor space had very little understanding of the $50B industry.
This left the young CEO with no choice but to boot-strap as many female-led corporations have to do. After all she was committed to filling a void. Too many times she had a botched haircut from salons with minimal online reputations. Additionally, the platform offers entrepreneurs, 70% of whom are females in the beauty industry, a chance to be empowered in their work. Most of the stylists are independent contractors.
In her first few years all her growth was organic, her business grew by word-of-mouth and peer referrals. Finally, she was able to prove herself. Investors such as Uber Founders and Ashton Kutcher began to fund her idea. Soon the business began to expand, acquiring another beauty brand. As a young business, StyleSeat is impressive. The website is active in 16,000 cities and 30% of hairstylists in the USA have accounts.
Since conception, Styleseat has done more than $3B in business. Although McCloskey hasn't had to seek out funding this year, she has had better luck securing venture capitalists once she proved the worth of the StyleSeat brand.
If you need help getting connected to a private investor, Silver Rock Funding can help. Get started now.