Consultant loans are available to business owners through Silver Rock Funding.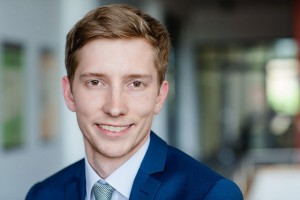 When you are in the business of consulting, you are your own brand. Whether you run the business independently or have a partner, access to funding is paramount. Consultant loans can be used for an office space, marketing, or anything else you need. The Silver Rock Funding team can match businesses with up to $500,000.
Sam Ovens the owner of a top consulting firm, recently gave tips to Entrepreneur Magazine on making the most of a consulting business. Although he dropped out of college, he believes that the best way to have a solid consulting firm is to never stop learning. Whether that is by taking a class or reading tons of books you can expand your consulting business through knowledge. A consultant loan can help cut the costs. Additionally, Mr. Ovens noted the importance of building your brand through publicity. This is possible by booking engagements and other marketing strategies. A consultant loan can help you to cover these costs.
Private Investor funding is not only for those with some brilliant business model. You can access investor capital in any industry. Electricians seeking electrician business loans can have funding in 72 hours. Restaurateurs can access private investor funding through restaurant business loans. The same is true for consultants. Consultant loans help those who may own consulting firms.
As banks and credit unions are more reluctant to lend to smaller businesses, the rise in alternative lenders has grown. That is why we have dispersed more consultant loans in recent years. Consulting businesses have needs. Needs are far and wide. Some consulting loans help businesses renovate or open an office space. Other companies use them to hire assistance. Many consultants need money to cover the cost of travel. In July, one consulting loan was matched with a company in Minnesota. They received $120,000. That is funding for anything that they need. No restrictions apply to our investor funding.
If you need a consulting business loan, Silver Rock Funding can help. We have partnered with dozens of private investors. These investors have millions of dollars to lend. Monthly, we hear from hundreds of business owners looking for funding. The appeal? Fast funding that's straight to the point. With our customized funding opportunities, we are able to get business owners exactly what they need. Let us help your business access consultant loans. Get started on an application today.