Summer starts this Monday, June 20th. That means it's time for vacation and warm weather fun. Next week we will focus on ways that the seasonal industries can take advantage of the summer months. Additionally, we will explore beginning summer businesses. How do you fund a seasonal business?  So, whether or not you have an established seasonal business or are just getting started we will provide you the information that you need. Fund seasonal business opportunities with the help of Silver Rock Funding.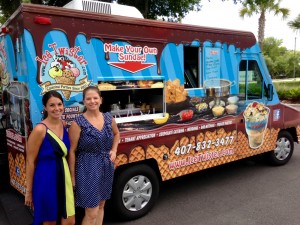 We will provide details on launching a small business in the summer months. From ice cream trucks to swimwear sales, we will have you covered. Another portion of the topic of summer industry is summer inventory. We will take a look at inventory ideas for the summer months. This week we discussed summer promotional items, but moving forward we will look at examples from small businesses and large corporations, alike.
Of course in alignment with our mission, we will also explore ways to fund your seasonal business endeavors. As we frequently mention, our application process is simple and free. Funding can be deposited into your bank account within a few days. Approvals happen anywhere between minutes to 24 hours. Making our funding one of the fastest in the business funding space. Do you need to fund seasonal business endeavors? Let us help you.
Do you have any ideas for seasonal businesses? What are some upcoming relevant industries that you think fellow entrepreneurial-minded people should take advantage of? Will you be hiring seasonal employees? Let us know.