Businesses of old were often limited to advertising on television, newspapers, and other paper methods. Now these mediums are only a fragment of the business marketing methods.  With the evolution of technology, there is a paralleling surge in methods for small business marketing. Small business marketing, like everything else requires money. There is no doubt about it. The costs of competing with other entrepreneurs cannot be overlooked. Small business marketing funds are available through Silver Rock Funding. Up to $500,000 is available to those who need assistance marketing their business.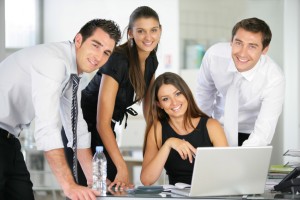 Even these modern small business marketing methods are not free from evolving. This month, Twitter trashed their buy button. Many thought this feature would be game changing. The tech company pulled the feature, due to low-use after debuting the feature. This proves that the online marketing industry is still being mastered. There are, however, online marketing methods that are proving themselves to work. For example, many entrepreneurs benefit from Facebook advertising, and it can be affordable advertising promotions, sales, and your overall brand can be as little as $10 to reach thousand of relevant customers. If you are in need of business funding  for your company, Silver Rock Funding has millions of dollars in investor capital to help.
Marketing your small business can be better than pushing larger corporations. Many experts argue that there are advantages to marketing small businesses. For one, you have better access to your audience. It is easy to advertise on a local level where you might have a market of 20,000 people in one tri-state area. In contrast, large corporation may have to sift through millions of potential clients across the country or globally. Not to mention that our trusted lenders at Silver Rock Funding has provided more than $7 million in business funding to entrepreneurs with smaller enterprises.
Some older marketing methods still work, such as promotional flyers, mailing lists, mailers, and coupons. These all still have underlying costs that still pay off.  This Spring, we have funding more than a half million dollars to small business owners. Complete an application online. A funding manager will be assigned to help you. Money can be directly added to your account within 72 hours.