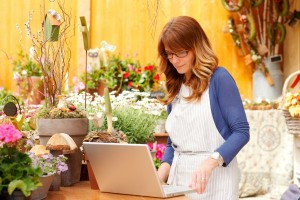 All entrepreneurs know (or eventually discover) that businesses are temperamental. The economy has its ups and downs, as we earlier this month, the small business economy may be experiencing a recession. Additionally, some industries are popular during certain seasons. That means that it is key for entrepreneurs with seasonal businesses to make the most of their time. Having seasonal business funding is the key to a successful summer run.
The expense of running a seasonal business does not differ much from year-round companies. Entrepreneurs need to ensure that they have the right amount of funding for various operational costs. That includes being able to fund hiring. Having seasonal business funding for hiring can help to get the word out about job opportunities and help you cover payroll until invoices are fulfilled. The average seasonal business hires. Some of these newer employees are college students and others are those who may work in your industry. If you need help with covering the cost of seasonal hiring, let Silver Rock Funding help. We lend up to $500,000 to entrepreneurs  for payroll costs or hiring. Although 70% of summer hiring is finished before June, the turnover rates are higher for summer positions so the hiring process tends to be ongoing.
The expense of replenishing your inventory or repairing merchandise, after 6 months of not operating, can catch you by surprise. For example, this may be true for the owner of an ice cream parlor. At the beginning of the summer, they may find that they need a new freezer to get through the rest of the season. That can cost thousands of dollars.  This can hurt your pocket when you need to use that money for other expenses. In situations like this, Silver Rock Funding can help you with seasonal business funding. We have relationships with dozens of private investors. They are ready to assist small business owners who need emergency funding.
If you need to get seasonal business funding, let Silver Rock Funding assist you. Our approvals happen within one day. You could the money added to your bank account in 72 hours. Our funding managers work directly with you. They learn what you need at your seasonal business and help you fund an ideal funding solution. All you have to do is complete the easy application. We will contact you quickly. Get the seasonal business funding that you need in no time.