The holiday season is a unique opportunity to expand your small business.
The holiday season is  here! And, we're here to tell you that "the most wonderful time of the year" is a particularly wonderful time for small business owners. Not only are customers spending more money than other times of the year, but they're also more willing to try new products or services. After all, 'tis the season of gift giving! What's important, though, is for small business owners to make sure they're capitalizing on the holidays and making the most of their marketing dollars during a time of year when, arguably, it matters most.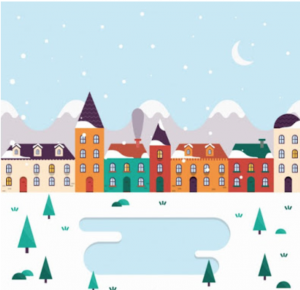 Here are some super simple tips for how to make the most of the holiday season to grow your business:
Offer a coupon or special offer and "package" it as a holiday gift option, or create a holiday-themed gift bundle.
Host a holiday event or charitable fundraiser (Toys for Tots is a great one).
Decorate your business – never underestimate the power of festive decor! It showcases your creativity and makes your business seem warm and inviting.
Add holiday elements to your branding, this is especially important for your social media channels.
Speaking of social media, make sure you jump on the holiday hashtag bandwagon and particpate in the "conversation." #HappyHolidays
These are just a handful of super easy ways to make sure your business gets into the holiday spirit. But, it's easy to get wrapped up in the holiday bustle and forget to take advantage of the simple opportunities to grow your small business throughout the holiday season. So try to take advantage of some of the easier opportunities.
Our retail business loans are available for those who might have a clothing store, the holidays bring in new and existing customers. Black Friday was not only busy for retailers, but plumbers and sewage professionals are apparently the busiest this time of year. Using Plumbing Company Business loans are helpful for accommodating a new flow of customers.
Another way to make sure your small business doesn't grow stagnant is considering a small business loan. Small business loans are a great way to access the funds you need to grow your company, whether it needs an aesthetic facelift or another employee. Visit SilverRockFunding.com and find out how much money you can get for your small business!
(Minor amendments made to original article posted by Matt Perl, October 26, 2015)