Prepare for emergency costs at your small business in advance, Silver Rock Funding has quick solutions.
Silver Rock Funding works with trusted lenders to get business owners the cash they need to mitigate and prepare for emergency expenses. Some emergency situations cannot be covered by the average insurance plan or the cash needed does not post quick enough. In these cases emergency business funding through Silver Rock Funding can help. Approvals for funding can take a while to get approved. Processing paperwork and inadequate documentation can hinder settlements. Typically, emergency business loans can be added to your business account within 3 days.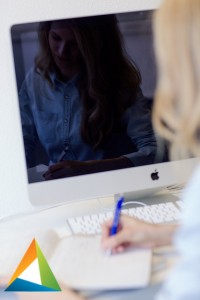 The results from a study by The Hartford, the most common business emergency expenses are:
Burglary and theft: 20 percent of all commercial claims, however, the average payout for these claims is only about $8,000
Water and freezing damage: 15 percent, average payout: $17,000
Wind and hail: 15 percent, average payout: $26,000
Fire: 10 percent, average payout: $35,000
Customer slip and fall: 10 percent, average payout: $20,000
As the list above points out, one of the most frequent emergency expenses can cost you close to $40,000. The average business does not have the liquid cash lying around for sudden costs. You can have the money to cover these expenses in just 72 hours.
There are no restrictions on how you can use your emergency business loan. The oven may have malfunctioned at your restaurant business, for example. You can use the funding to replace it. However, there is nothing stopping you from using your loan to get the new oven you saw advertised in an industry magazine. Maybe you're fed up with the landlord. You can use the money from your loan to secure a new space for your business. Many of our borrowers need emergency funds to make payroll, pay bills, or hire.  Using funding for those purposes is perfectly fine. So, if you need funding for marketing, new merchandise, or anything else Silver Rock Funding is the place to get it.
Let Silver Rock Funding help your business. It can seem like an oxymoron to prepare for emergency expenses, but the smart solution is to remember Silver Rock Funding. Approvals happen within 24 hours on average. That means one day after your emergency you can rest assured at recovery. The application process is simple and free. We have partnered with these private lenders who are eager to assist. Get started!