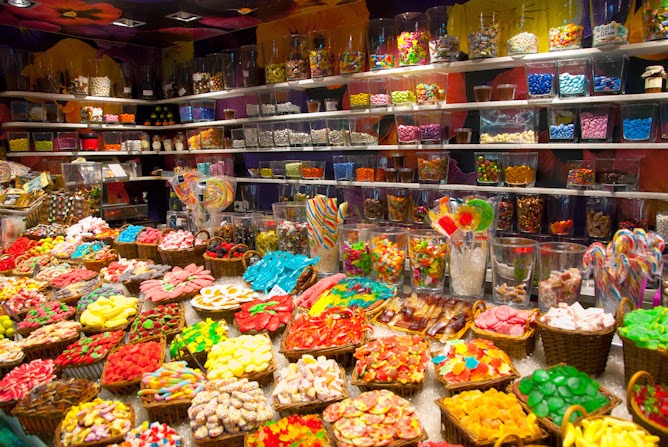 Halloween is only two days away and small business candy and
supply shops across the country are prepping for a potential busy sales week. John Weston, owner of
Katy's Kandy
in
Pittsburgh, Pennsylvania, is ratcheting up his efforts for the holiday with the
opening of another store to serve his growing client base.
After enjoying success with his first store, Weston's
opening a
second downtown location
, which will feature 1,000 bulk candy items
along with the addition of greeting cards and gift items to fill a void in the Pittsburgh
metropolitan areas retail market.
In the United States alone there are nearly 4,000 candy
stores that employ over 45,000 employees. Clearly, the candy industry is a
sweet business and a lucrative space to tap into. That said, it all starts with securing the capital
you need to hit the ground running, and Silver Rock Funding is the ideal source.
Silver Rock Funding
has a network of lenders
who can get you the necessary financing for your expansion, remodeling or cash
flow needs. One of the popular financial options offered by Silver Rock Funding
is the
merchant cash advance
, which goes up to $500,000. The process is quick and easy with loan
approvals finalized within 72 hours, getting you the funding needed fast!