Acquiring investor capital is easier than ever. Often times entrepreneurs take on investors who then gain ownership or become decision-makers in their business. A lot of times, business owners have to cough up a share of their business to receive private funding.  Many business owners say "no" to this, but they really need the funding. You do no have to become a failed business statistic and shutdown shop. You can cover needed business expenses with the help of Silver Rock Funding. Silver Rock Funding works with entrepreneurs to match them with private investor capital. Over $7 million dollars has been funded to small business owners. Millions of dollars is still available for entrepreneurs.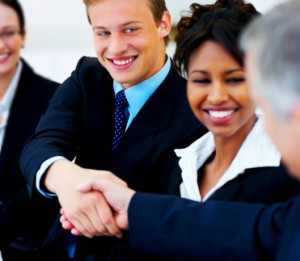 Silver Rock Funding works with private investors who are willing to provide small business owners with up to $500,000 in capital. Their products are beneficial for entrepreneurs who have found business success, but are cash poor. Time in business is a key factor. Small businesses operating more than 3 months may qualify. Our team of private investors also favor business owners with a strong earning potential. The minimum revenue requirement is $8,000 per month.
What makes services with Silver Rock Funding different? Well many investors will seek to gain ownership of your business.  Our investors will not. In fact, they make it easy to return payments. Funding is added directly to your bank account, usually within 3 business days of being approved. When the time comes to pay back the funds, you have a set agreement for the way it will be returned.
At Silver Rock Funding, we work with trusted lenders who have a variety of funding options. Many qualified entrepreneurs have less than favorable credit histories. Our private investors are able to assist business owners with many financial needs. Many entrepreneurs contact us when they want to expand their inventory. Investor capital is available for this. If you suddenly need to replace a company vehicle, our funding covers it. Our services are ideal for entrepreneurs who face sudden business expenses.  Since approvals happen within 24 hours, you wont be left in the dark for long.