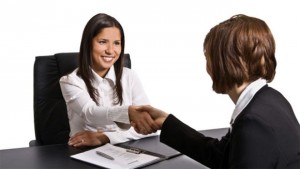 Small business funding is needed by most companies at some time or another. Whether it be to get a business started or to expand, entrepreneurs know that the need for funding is inevitable.  One major unexpected cost is related to employee recruitment. Many small business owners have no clue how to fit staffing into their budget. Hiring employees requires both time and money through advertising, interviews, training, and more. Business loans for hiring are available through Silver Rock Funding.
During the recession, hiring and employment was hit hard. This was especially for those in trade fields, many were left to find employment in outside industries. As the work force begins to recover, a large number people with in-demand skills are in short supply. That has left small business owners in a bind. Having to turn away clients and large jobs, due to a lack of man-power. The residual effect is that bills pile up and revenue is minimized. Small business funding from Silver Rock Funding can be used to acquire new workers. With the extra money from a small business loan, companies can hire staffing agencies, advertise positions, and/or train employees.
Costs for advertising on job sites such as Monster or Craigslist Jobs average anywhere between $15 to $75 per position.  That does not include the time spent screening each applicant.  The average job post results in 118 responses. That's 118 people to screen. Costs for job postings can be covered using funding from alternative lenders at Silver Rock Funding.
Besides that, most small business owners are directly responsible for no only the day-to day operations of their company, but the hiring as well. That's time spent vetting applicants and applications. Therefore, hiring can be stressful. Usually, only 22 people are bought in for an interview, which results in anywhere between 20-40 hours worth of screening (interviews and vetting). That is why many business owners turn to staffing agencies or talent management software. These have significant costs as well that can easily be covered by a small business loan.  Silver Rock Funding has access to millions of dollars in investor capital for small business owners to use for staffing.
Your business may be looking to fill one position. You might be opening a new location and need a new fleet of staff. No matter what, small business funding from the alternative lenders at Silver Rock Funding is available. Funding such as an asset-based loan allows business owners to get money based on accounts receivable or equipment. A merchant cash advance allows businesses to pay back funding using an agreed percentage of their daily credit card transactions. Complete an application  to connect with a Funding Manager at Silver Rock Funding.