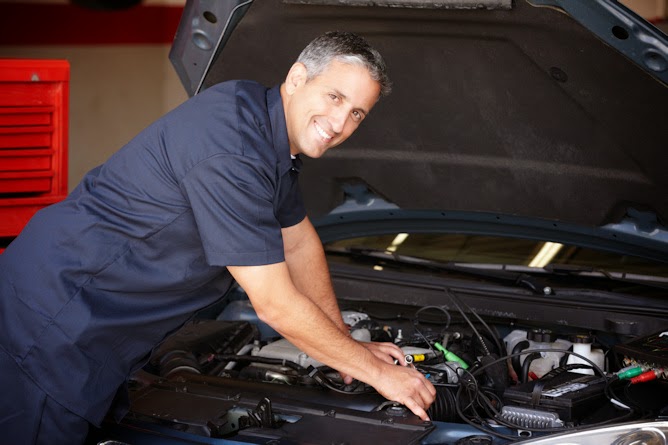 Finding ways to engage with customers is one of the core
principles most small businesses believe is vital to company growth and success. And with the advent of online review sites,
small business owners now have a conduit to better engage with customers beyond
in-store personal interfacing. One small
business owner in Santa Clarita, California credits the use of online review sites
as one of the reasons for his enhanced customer social engagement, resulting in
a boost in business over the past couple of years.
Dan Reeves, owner and operator of
Reeve's Complete Auto Repair and Service Center
wanted to forge a deeper bond with his customers, and knew the internet was
the best platform to do so. Through his
website, he promotes offers for free vehicle inspections to new customers,
along with covering the cost of a rental car if a patron's vehicle is kept
overnight for servicing. A promotion he
says captured the attention of his customers leading to over 50 five-star
reviews on the online review site Yelp.
Examples like this demonstrate the importance of online
review sites and its overall influence on customer engagement. By providing customers a forum to share their
experience, small business owners can gauge customer demand, and connect with
them on a deeper level. As the economy
continues to improve, fewer people are buying cars increasing the number of
existing vehicles frequenting automotive shops for repairs.
Between daily use and holiday travel, people want to make
sure their cars are in working condition, and elevated customer traffic can
lead to potential high operational costs for automotive shops. If you're business is faced with this
predicament, finding the right lending company for capital is a must, and the
best alternative is Silver Rock Funding.
Silver Rock Funding
has a network of lenders to find plans to match your
needs. Within 72 hours, you can get a
merchant cash advance
of up to $500,000. This
service is a great way to help your business flourish.