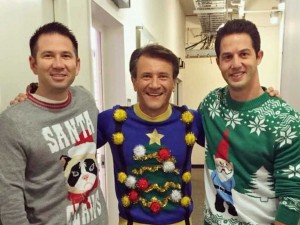 This week we have discussed ways that seasonal businesses capitalize off of the summer months. When a company is able to use seasonal promotions to gain a year-round customer base, they can expand their success. One business that we believe does an exceptional job of this is Tipsy Elves. Tipsy Elves is an apparel brand that is known for their edgy apparel featured for different holidays.
The San Diego based company was founded by Evan Mendelson and Nick Morton. The former lawyer and copywriter began by selling their "ugly christmas sweaters" on Amazon and brought in 1.3 million in their first 2 years operating. The apparel brand gained popularity after being featured on the ABC show Shark Tank. The show features entrepreneurs with their innovative ideas. Robert Herjavec says the company has been his most profitable investment on the show yet. He helped expand the business to  provide merchandise for other holidays and the football season.
Business Insider referring to them as "the ugly Christmas sweater company," praised their innovative ideas that mark each season's merchandise. Further, they have had ample opportunities since their Shark Tank appearance. Seth Rogen and Sony Picture enjoyed the brand enough to have them license, distribute, and create the apparel worn in the Christmas film "The Night Before." Reportedly, the company raked in $390,000 during the debut weekend.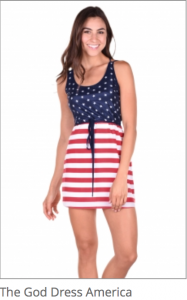 Although they are most known for their unique and chunky holiday sweaters, their website features a full inventory of original merchandise. This summer they sent social media into a tizzy with their Dwight D. Eisen Trousers. As if the name was not hilarious enough, each apparel item is highlighted with hilariously descriptive ad copy. These Independence Day-themed pants follow that theme. TipsyElves.com describes them with "Don't tell Uncle Sam, but we stole his Stars and Stripes pants. They'll look better on you anyway." The company has truly revolutionized seasonal promotions.
If your company needs private investor funding to market and brand your business for seasonal promotions, let Silver Rock Funding help you. Check out some of the quirky Fourth of July merchandise that the company has to offer. Can you think of any other seasonal websites with interesting branding methods? Let us know!