Small business operations vary from season to season. There are simple ways to access funding for your business during complicated times.
As an entrepreneur, if you're in business long enough you witness your business making many turns. With additional customers coming in you may have to increase your inventory. With less customers coming in, you still may have to maintain your staff and other maintenance costs. Managing seasonal lows n your small business operations does not have to be a headache.  The Silver Rock Funding team is committed to assisting you through a variety of circumstances.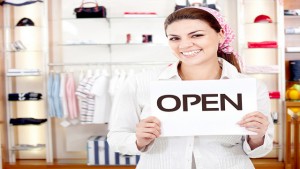 Some businesses thrive in particular seasons. Business at bridal boutiques may thrive during the spring and summer.  Likewise, snow plows typically only see business during the winter. During those low times bills and employees still need to be paid. There lies the problem. At Silver Rock Funding, we connect small business owners with the funding needed to stay afloat. We have funded more than seven million dollars to small business owners for expenses. From sudden repairs to  summer hiring,  there are a variety of opportunities for entrepreneurs.
If you're on the lucky side of business, things are booming. This does not come without shortcomings. With a higher traffic and customers in your small business operations, the demand is raised. Inventory may have to be restocked frequently, which requires extra capital. Your business may experience more service issues to  address and resolve. You may have to fulfill more service requests, requiring you to hire. All of these issues, although positive, require more from your business than you may be able to fulfill. When issues like this occur, having a solid funding solution is helpful. Silver Rock Funding acts as a match-making service for business owners and private investors. The trusted private investors have millions of dollars to lend. Up to $500,000 is available for entrepreneurs. Approvals happen quickly, the average business owner will be funded within 72 hours.
Get funding for your small business operations. Funding is available for a variety of needs. Some business owners contact us to fund sudden emergency expenses. Other entrepreneurs, need the funding for hiring and new merchandise. We are able to help them all, despite their credit rating. Speak to a funding manager, just complete an application.